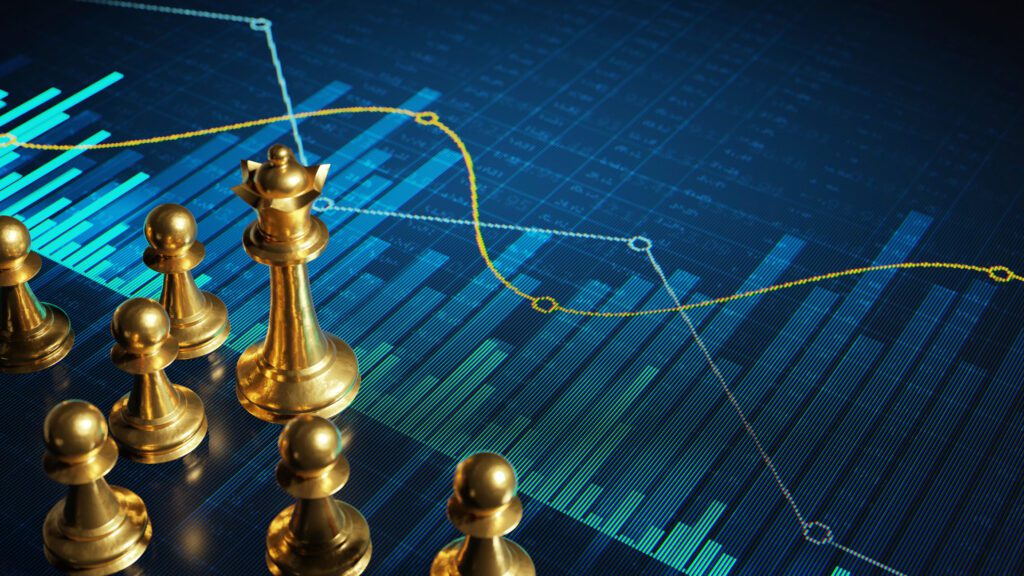 JB Capital: An Alternative Credit Manager Guided by a Unique Investment Philosophy
By JB Capital
In the competitive landscape of financial markets, JB Capital has carved a distinct niche as an alternative credit manager, focusing on areas underserved by traditional banks and larger institutional asset managers. Due to its specialized approach and a strong understanding of the unique needs of these market segments, JB Capital has emerged as the lender of choice for businesses seeking alternative capital solutions.
JB Capital's Unique Value Proposition
What sets JB Capital apart is not just the provision of capital, but its ability to offer a high level of financial expertise and operational support. This dual approach helps to drive growth and accelerate the efforts of its borrowers, ensuring a partnership that goes beyond a simple lender-borrower dynamic.
For investors, JB Capital's offering extends to direct access to quality, privately originated credits that yield consistent monthly income. This service, paired with institutional underwriting and transparent reporting, provides an attractive package for those looking to diversify their portfolios.
JB Capital's Key Industries of Focus
JB Capital operates with a targeted focus on certain key industries. These include:
Technology
Software | SaaS
Business Services
Consumer | Retail
Healthcare
By maintaining a concentrated industry focus, JB Capital ensures it maintains a deep understanding of these markets and can effectively meet the unique needs of businesses within these sectors.
Understanding JB Capital's Loan Programs
The company's loan programs have been developed with versatility in mind to cater to various financial needs. These include Growth Capital for businesses seeking to expand, Acquisition Financing for companies planning to acquire other businesses, and Recapitalization for firms needing to restructure their capital framework.
JB Capital's Investment Criteria
JB Capital follows a set of well-defined investment criteria. Typically, we target companies with:
Revenue of $5M or more and prefers an investment size between $1M and $10M.
A loan term that ranges from 1-3 years, with
Bespoke loan structures comprising Senior, Sub/Mezzanine, and Preferred.
The company focuses on the U.S. market and boasts an efficient execution time of 30 days.
Insights from CEO Jeremy Hill: The Philosopher Behind JB Capital
JB Capital's CEO, Jeremy Hill, who brings over 20 years of experience in structuring private credit deals worth $1B, recently discussed the firm's investment philosophy.
"We were doing private credit before it was cool," says Hill. He further emphasized why private credit makes a compelling investment case in today's world. "Equity markets can be volatile and are directly correlated with interest rate and geopolitical risk. However, our focus on private credit insulates us from the roller-coaster ride of these markets."
Hill also shed light on the unique needs of investors that JB Capital is committed to serving. "People need a consistent monthly fixed income – something dependable. We're investing in an area of the market that's underserved by larger institutional investors. The big guys can't afford to invest here; they have too much money."
In terms of investment restrictions, Hill clarified, "JB Capital doesn't invest in startups due to inherent risks, and we avoid sectors like Crypto and Cannabis because of their risk profiles."
The Bottom Line
JB Capital's investment philosophy is rooted in a commitment to serve market segments underserved by larger institutional players. By providing not just capital, but also financial expertise and operational support, JB Capital ensures it delivers on its promise of quality and consistency to both its borrowers and investors.
Interested in exploring the potential of private credit in your portfolio? Reach out to JB Capital, your trusted partner in the private credit market, and discover how we can help you achieve your financial goals.